"Mine is an entirely solitary pursuit as most of my time is being spent on the road, on the streets and in hotel rooms in anonymous cities."
Antoine D'Agata. A simple desire to exist.
A conversation with Raphael Shammaa,.Translated from French.
New York, February 7, 2014
Raphael Shammaa: How do you feel discussing your work and being asked a lot of personal questions? You must have known from the start that, due to the nature of your images, people would be curious about a lot of things.
Antoine D'Agata: My images are first and foremost meant to "contaminate" photography as we know it and accept it, "perverting" and undermining pre-formatted assumptions surrounding and supporting the insidious ideology of a culture made out of conventions.
Explaining my work is not a burden to me ; rather it is an opportunity to fulfill an obligation which is to be accountable for my work, to stand by it and affirm its object – which I write at length and pointedly about in "ANTICORPS" (Antibody). It's a theory that is both spontaneous and instinctive, a relentless practice born from personal experience, an experiment through excess, a political questioning about what photography is not and ought be about, in precise and, most of all, concrete terms.
RS: Do you share your work with anyone before showing it to galleries?
AD: No, mine is an entirely solitary pursuit as most of my time is being spent on the road, on the streets and in hotel rooms in anonymous cities. I invest whatever energy I have left into a perpetual and hopeless search for ever new experiences and encounters.And while the camera is always present, I try to give up technical and aesthetic control of it and focus on existential considerations at hand. At the moment of shooting, I put it all out of my mind, focusing as much as I can on the physical experience.
For instance, I worked for years with the Nicephore Niepce Museum in France and kept mailing unprocessed rolls of film to them. They ended up processing, digitizing and archiving some 1,600 rolls and contact sheets – none of which I was getting to see except once a year. There is a real obstinacy, a necessity for me to just forget, and even deny, the existence of the photographic dimension just to emphasize the experiential aspect of the pursuit.
"It is the the photographer's movements, perspective and experience that are being depicted in any given picture."
The important point to focus on though, is the photographer's intimate relationship to the world, his stance and involvement in the situations he documents – on the physical, political, moral and aesthetics levels. By his active participation in whichever circumstance he evolves in, the photographer takes personal responsibility and then makes his responsibility total. Instead of the subject's, it is the the photographer's movements, perspective and experience that are being depicted in any given picture.
RS: Why bother with photography at all then?
AD: A good question, and one I don't have a final answer for; I've tried answering it for years and don't believe there's a way of making sense out of that contradiction, but I'll never stop trying. I have forever sought to establish an impossible balance between living fully every moment – which, in the end is my sole ambition – meaning being at the core of my own existence, whatever the risks, to live my life as fully and intensely as I can in a manner that is as true to my instinct and as politically pertinent as possible and, at the same time, keep documenting it through photography. I feel it's important not to give up on it, however absurd or pointless it may all seem.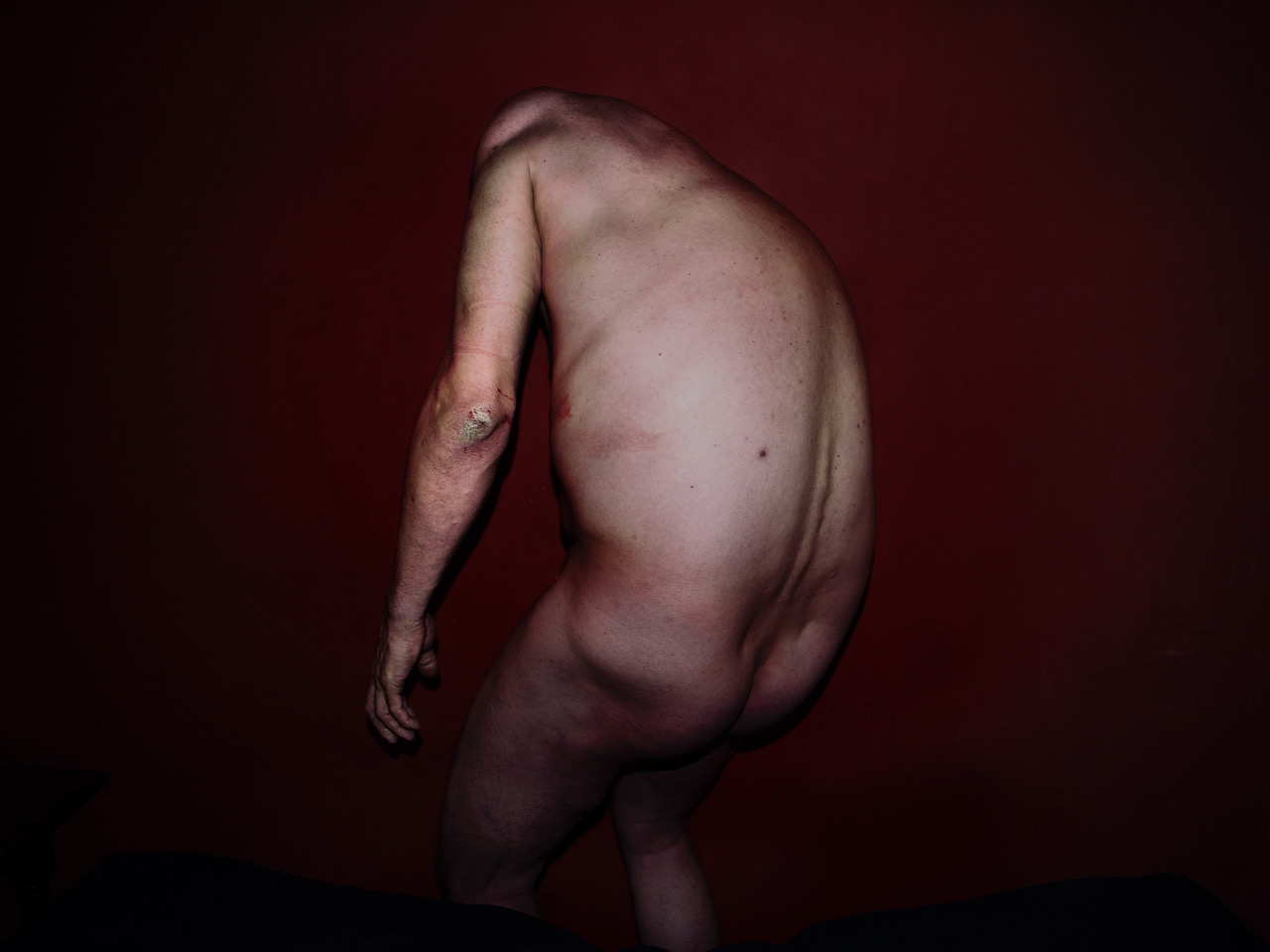 There are additional aspects to photography, the most basic of which being that it provides me with the energy needed to live my existence to its fullest, sometimes beyond my own control or judgement. That's how I convince and push myself every day to destroy what I've achieved and start again from scratch and place myself once more into an intimate relationship with fear, darkness, and the void. Without photography I would probably fall into the worst yet most commonly adopted choice – moral and physical comfort.
RS: …how does photography do that for you, prod you onto your chosen path?
AD: Existence is about the unceasing search for an intensity-packed life – a sort of recurring, never ending, forward-moving fleeing, ever looking for loss of equilibrium or a plunge into the void, for self-destruction, self-exploitation. It's a formless, ever ongoing tragedy where everything ends up being used up.Photography allows me to be alive, to face the absence of meaning surrounding us, and to give this tragedy form, a form that's tangible, real and which can be shared – and that's important. It makes it possible for me to fashion a space in which I can simultaneously engage in self-destruction and in the fanatical pursuit of life, while providing a document that, without providing any explanations, bestows shape to these experiences and allows the exploration of their realness, of the various forms they take and their meaning. And of their import.
RS: And of course, you are aware that photography is incapable of conveying what really, really goes on.
AD: Of course, of course. My aim is not to provide answers. But all these questions we ask – that some of us ask and others choose not to consider, are my responsibility, and duty, to keep on putting forward and to keep seeking answers for – meaning, to keep diving into the void and exploring the darkness – not in the hope of understanding it all or of attaining anything in particular, but in order not to give up on the exploration. It's not a matter of explaining or solving anything about darkness itself, it's a matter of dignity, of being honest when facing my own rage, my own desire, my own fear, not giving in or giving up, and of keeping it up every day, being an actor in my own life and in society, refusing to be a scared and passive consumer.
@ Antoine d'Agata, Courtesy Magnum Photos and International Center of Photography
RS: But dignity, isn't it a concept after all? Isn't its meaning dependent on each individual?
AD: For me it's not a concept, dignity is real, tangible, evident; I see it in the everyday gestures and attitudes of those who are left bare, in that world in which the have-nothings live in a state of strict destitution to which they find themselves relegated.
RS: And that state is what's left after everything has been taken away from them?
"In the everyday world, a world which affords comforts, encourages fear and supports silence, lies, hypocrisy, cynicism and laziness, people protect themselves to the point of numbness,ending up lifeless."
"Amnesia is the result of lying to one's self. Lies and comfort are essentially tied."
"My four children have a hold on me; they are the only individuals towards whom I feel responsible.My other responsibilities are conditional, limited; they lie apart from friendship, philosophy or ideology; or aesthetics."